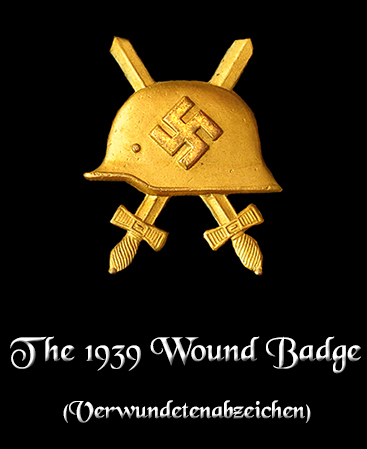 The Wound Badge (Verwundetenabzeichen) was a military decoration awarded to wounded or frostbitten soldiers of the Imperial German Army in World War I, the Reichswehr between the wars, and the Wehrmacht, SS and the auxiliary service organizations during WW2.
After March 1943, due to the increasing number of Allied bombings, it was also awarded to injured civilians. It was ultimately one of the most common of all Third Reich decorations, yet also one of the most highly prized, since it was earned "as a mark of honour for all who have risked their lives for the Fatherland and have been wounded or maimed."
Award Criteria
Black
(3rd class, representing Iron)
For those wounded once or twice by hostile action (including air raids), or frostbitten in the line of duty.

Silver
(2nd class)
For being wounded three or four times, or suffering loss of a hand, foot or eye from hostile action (also partial loss of hearing), facial disfigurement or brain damage via hostile action.

Gold
(1st class)
For five or more times wounded, total blindness, "loss of manhood", or severe brain damage via hostile action, or awarded posthumously,

1939 Wound Badge - 1st Pattern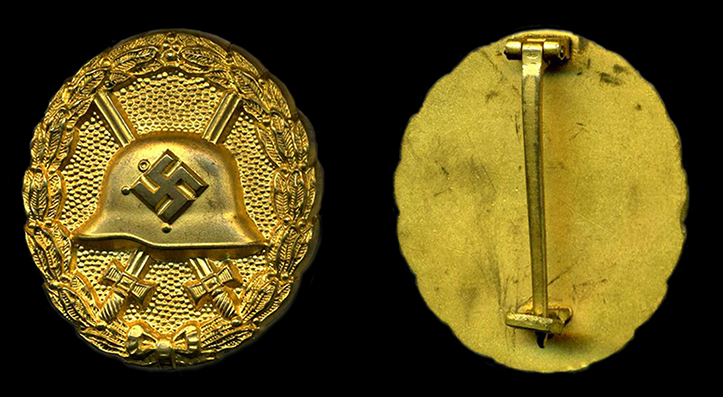 1st pattern in gold
(Jody Beltram collection)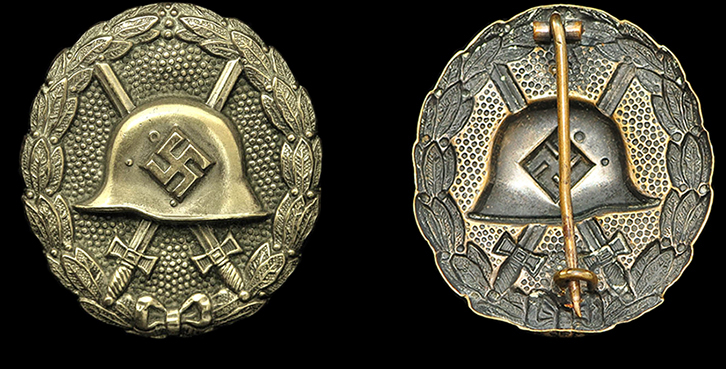 1st pattern in silver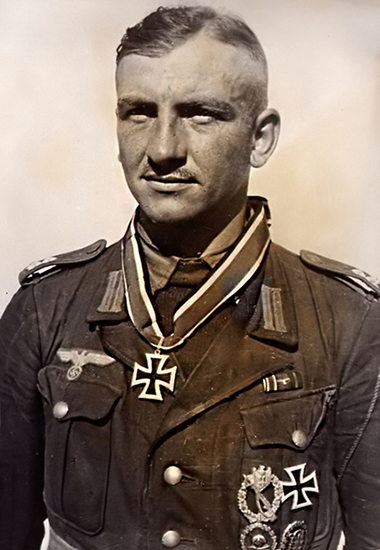 1st pattern 1939 Wound Badge - in wear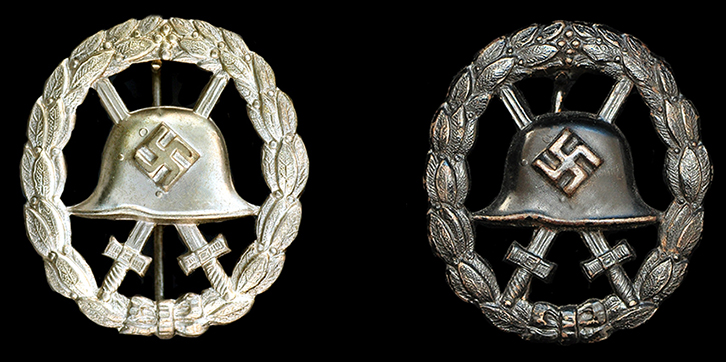 1st pattern 1939 Wound Badge, cutout version, in silver and black
1939 Wound Badge - 2nd Pattern
Black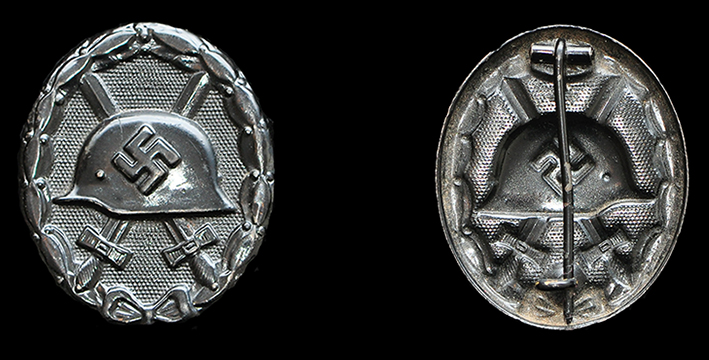 2nd pattern 1939 Wound Badge in black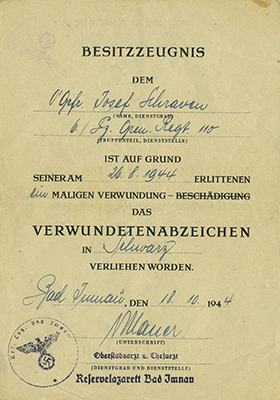 Document for the Wound Badge in black
Silver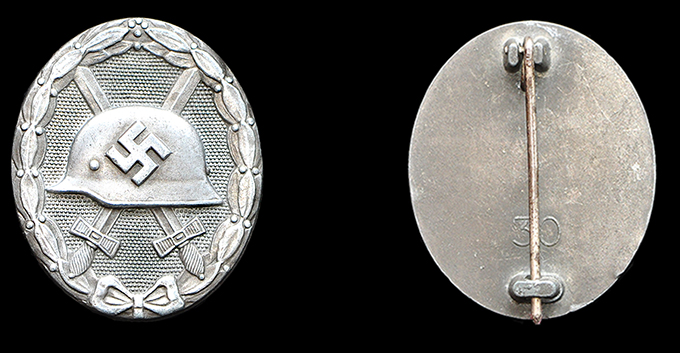 2nd pattern 1939 Wound Badge in silver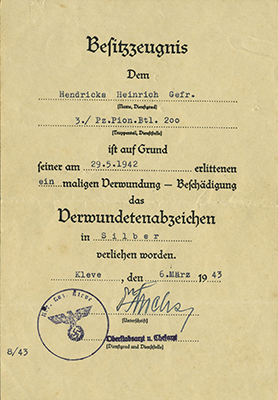 Document for the Wound Badge in silver
Gold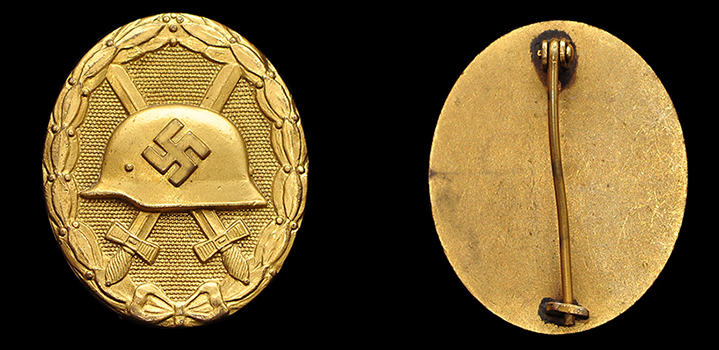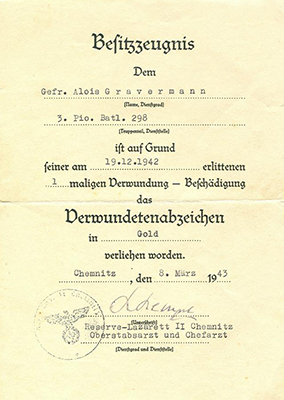 Document for the Wound Badge in Gold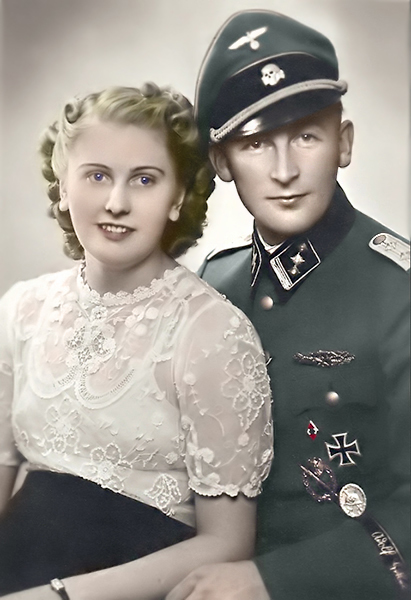 2nd pattern 1939 Wound Badge - in wear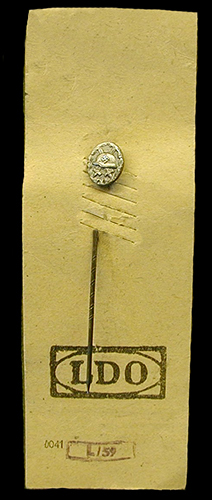 wound badge in silver (lapel pin) miniature for civilian attire on LDO display card