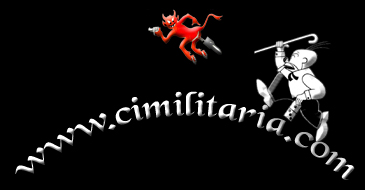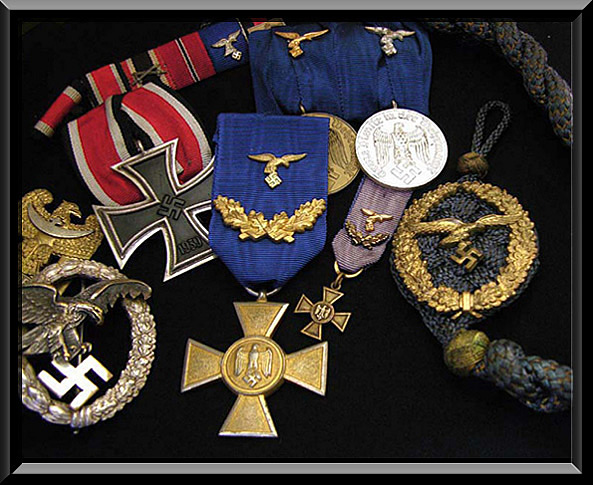 Click on "Details and Pictures" to view description and larger images.
NSDAP 10/15 year long service ribbon bar.

Price: £65.00 .....SOLD.
Award Group:

Up for sale is this group acquired from the family near Hamburg in 1994.


The group:

EK2 with ribbon and ribbon bar.

KVK 2nd Class without swords/ribbon.

1st October 1938 entry into the Sudetenland Commemorative Medal/ribbon

Eastern Front Medal (ring stamped # 5) and ribbon.



Price: I'm asking for a collector to collector price of £120.00


.....SOLD
Wehrmacht 12 year long service medal (magnetic type) with ribbon.

Price: £65.00
A de-Nazified 2nd pattern pilot's badge by the maker F.W. Assmann & Söhne Lüdenscheid.

One of the rarer types produced by this maker, with the wreath being made in tombak and the eagle in aluminium.

Nicely maker marked with an "A" stamped into the wreath

Interesting to note that the pilot, as with a lot of Luftwaffe flight personnel, has scratched his name into the wreath which should make research in to the pilot a little easier.

Price: £300.00
A 1st pattern pilot's badge by the maker C.E Juncker - Berlin

Nicely maker marked to the reverse of the eagle.

The badge comes with a cirtificate of authentcity from Detlev Niemann

Price: £525.00

.....SOLD


Terms
In respect of items purchased on the cimilitaria website. Let it be known that the seller, being cimilitaria or its owner, will post an item via registered signed for post and will supply the buyer with an official tracking number for the carrier used. In the event that the item is lost, damaged or delayed, for any reason, cimilitaria or the owner will not be held liable for any loss, damage or delay and it will be the buyers responsibility to take up any issues with the carrier and obtain any compensation that maybe forthcoming.