The Honour Roll Clasp of the Kriegsmarine
(Ehrentafelspange der Kriegsmarine)
In February 1943, Admiral Karl Donitz instituted the Kriegsmarine version of the "Honour Roll" (Ehrenblatt der Deutschen Kriegsmarine), which was to record honourable and heroic deeds performed by members of the Navy.
on the 13th May 1944, the "Honour Roll Clasp" was introduced as a visual recognition of the fact that the recipient's name had been entered into the Kriegsmarine Roll of Honor.
Award Criteria
The award criteria for the Kriegsmarine Honor Clasp did not differ from the Luftwaffe and Army clasp, namely to perform an act of bravery above and beyond the call of duty, but one which did not merit recommendation for the Knights Cross or German Cross.
Method of Wear
The clasp was attached to a length of the ribbon for the Iron Cross 2nd Class in a, presentation case, so that the recipient had the option of replacing his Iron Cross ribbon or attaching the clasp to the existing ribbon.
If the recipient held the 1939 Iron Cross Bar to the 1914 Iron Cross 2nd Class , only the Honour Roll Clasp was to be worn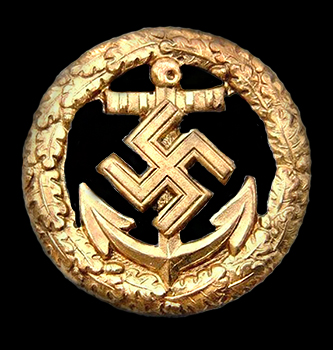 The Honour Roll clasp of the Kriegsmarine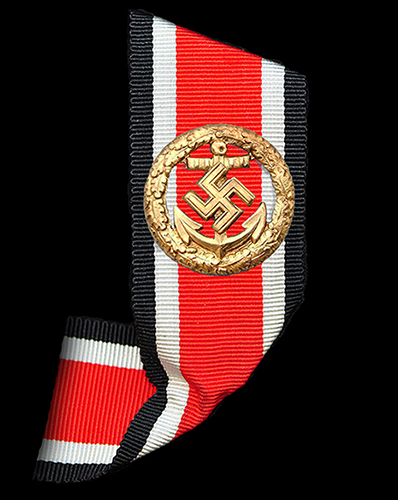 The Honour Roll Clasp of the Kriegsmarine on its ribbon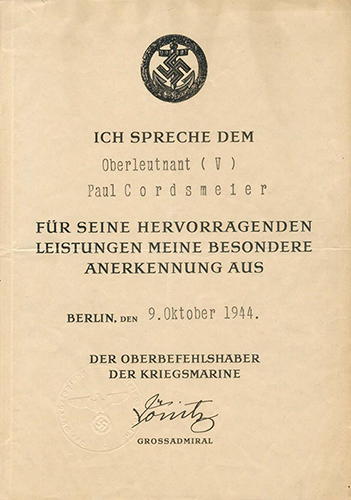 Award document for the The Honour Roll Clasp of the Kriegsmarine
Known Recipients of the Honour Roll Clasp of the Kriegsmarine
(Name - Rank - Date of Award)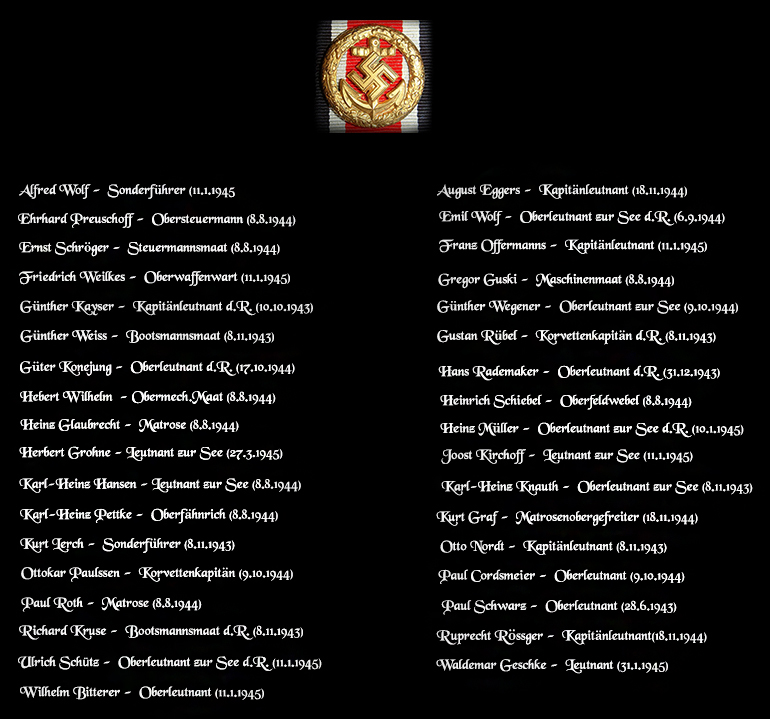 Although there are 37 known recipients of the Honour Roll Clasp of the Kriegsmarine, due to the chaotic circumstances reining at the end of the war, it is very difficult to ascertain how many awards were actually presented.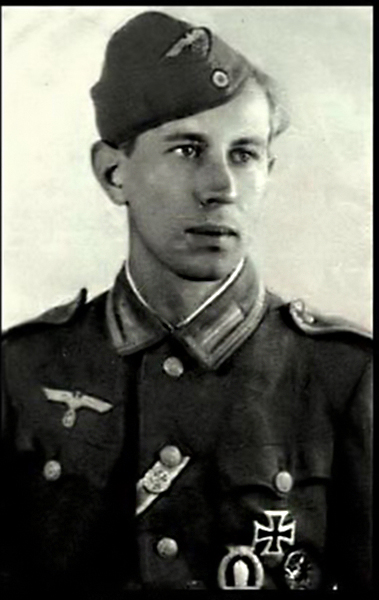 The Honour Roll Clasp of the Kriegsmarine in wear
Günther Weiss -  Bootsmannsmaat. Clasp awarded on the 8th November 1943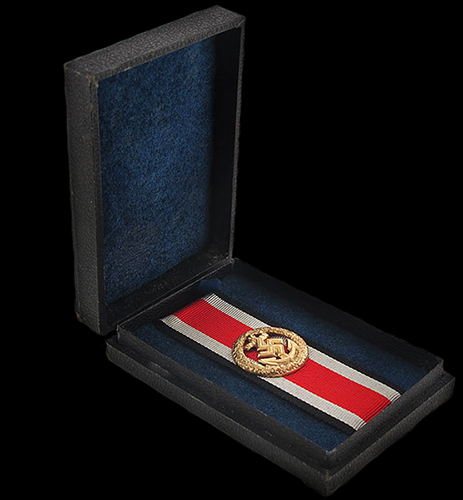 The Honour Roll Clasp of the Kriegsmarine - cased