The NSDAP Golden Party Badge
(Goldenes Ehrenzeichen der NSDAP)
The Golden Party Badge (Goldenes Ehrenzeichen der NSDAP) was a special badge of the Nazi Party. The first 100,000 members who had joined and had uninterrupted service in the Party were given the right to wear it (these were denoted by the party members' number stamped on the reverse). The badge was associated with the Alte Kämpfer (Old Fighters) and those favored by the Führer, the Nazi Party elite. The Alte Kämpfer, also referred to as the "Golden Pheasants", were those who had joined the Party before 1930.
Other Golden Party Badges (with the initials 'A.H.' stamped on the reverse) were awarded at the discretion of Adolf Hitler to certain members of the party who merited special attention.
An identical badge was awarded each year on the 30th January to persons who had shown outstanding service to the Party or State.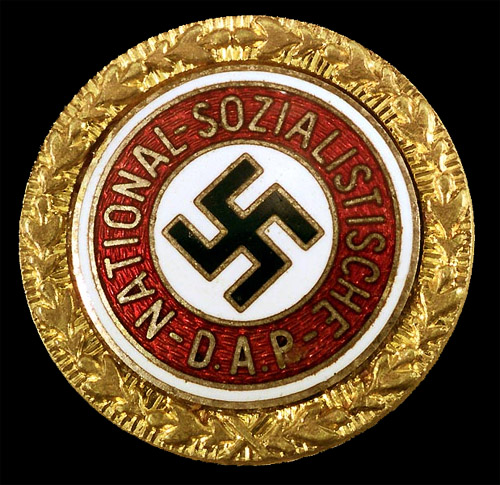 The Golden party Badge came in two sizes: large for wear on uniform, small for wear on civilian clothing
In April 1945, literally minutes before his suicide, Adolf Hitler gave his own Golden Party Badge to Magda Goebbels and proclaimed her as the "First Mother of the Reich". Thus, technically by verbal decree, Hitler had in fact created a new grade of the Nazi Party Badge, although status as an official decoration was never recorded.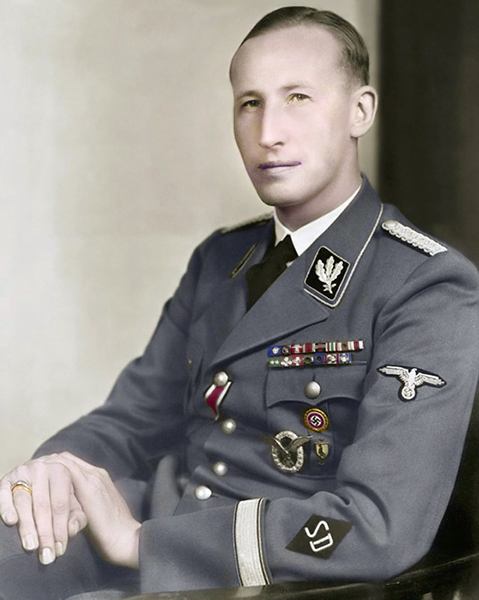 SS-Obergruppenführer Reinhard Heydrich with the Golden Party Badge in wear
The NSDAP Party Badge
(Ehrenzeichen der NSDAP)
The basic NSDAP party badge was introduced for those who joined the Party after the electoral breakthrough in the September 1930 Reichstag elections.
After Adolf Hitler came to power in 1933, there was a rush of applications from Germans to join the Party, and the old guard regarded these new members with contempt, seeing their applications as more opportunistic than idealistic. The basic Nazi Party badge, without a gold wreath, as worn by the newer members, was sarcastically referred to by the old guard as the Angstbrosche (Badges of Fearfulness).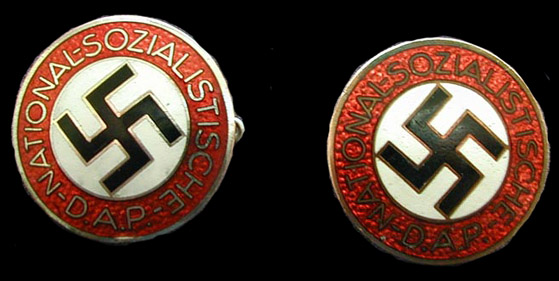 NSDAP Party Badges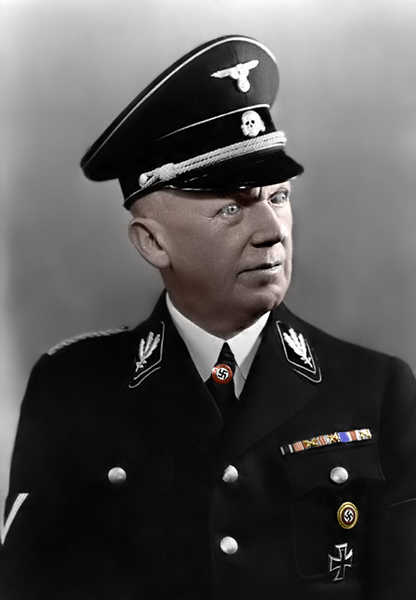 Reichsminister und Chef der Reichskanzlei Dr.Hans Heinrich Lammers
with the Golden and basic NSDAP Party badge in wear

NSDAP Supporter's Badge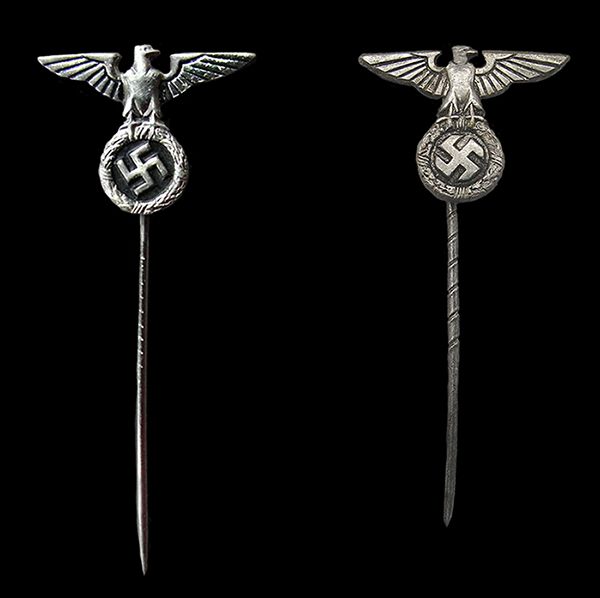 Typical early lapel pins worn by German Supporters of the NSDAP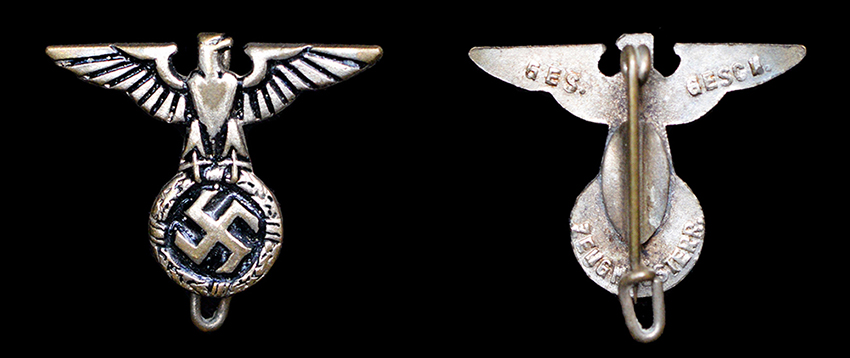 A rare badge produced for Austrian supporters of the outlawed NSDAP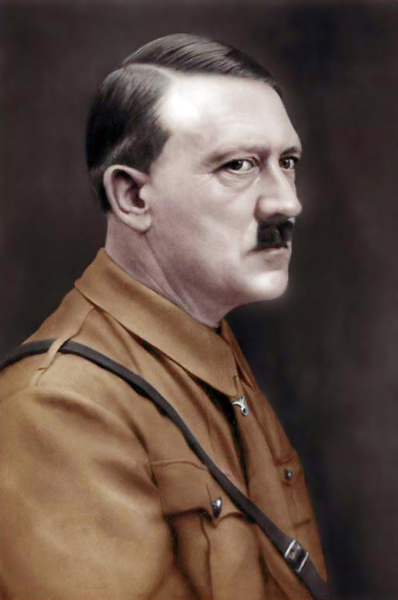 Adolf Hitler seen wearing the supporter's pin of the NSDAP