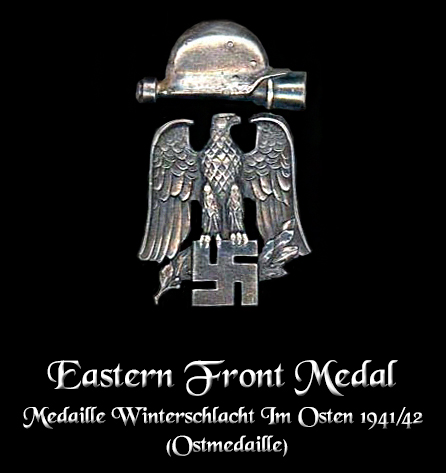 Designed by SS-Unterscharführer Ernst Krause, the Eastern Front Medal was instituted on 26th May, 1942. It was awarded to both combatant and non-combatant personnel who saw service on the German Eastern Front during the period November 15, 1941 to April 15, 1942.
It was commissioned to recognise the hardship endured by German and Axis personnel, combatant or non-combatant, during the especially bitter Russian winter of 1941 and 1942. It was wryly called the Frozen Meat Medal (Gefrierfleischorden) by Heer, Luftwaffe and Waffen-SS personnel to whom it was awarded.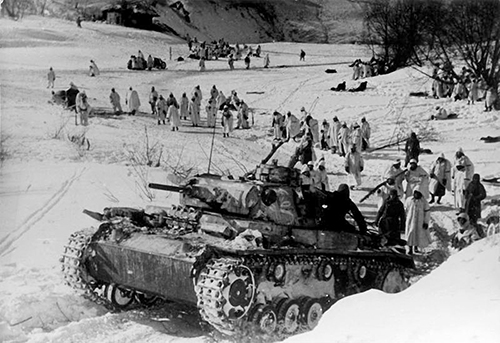 German troops on the Eastern Front
Award Criteria

14 days served in active combat within the specified area between November 15, 1941 and April 15, 1942
60 days served in specified area between November 15, 1941 and April 15, 1942, non-combat
Wounded in action
Killed in action (posthumous award)
Injury caused by frostbite (or another injury related to the climate) severe enough to warrant the issue of a Wound Badge
Regulations for wear
The medal itself was not worn on the combat tunic as per the 1st class Iron Cross and War Merit Cross for example, but worn as a ribbon bar, or as the ribbon alone stitched through the second from top tunic buttonhole as per 2nd Class Iron Cross and War Merit Cross.
Over 3 million were made by more than 26 confirmed firms by the time the order was officially decommissioned by Oberkommando der Wehrmacht on September 4th 1944.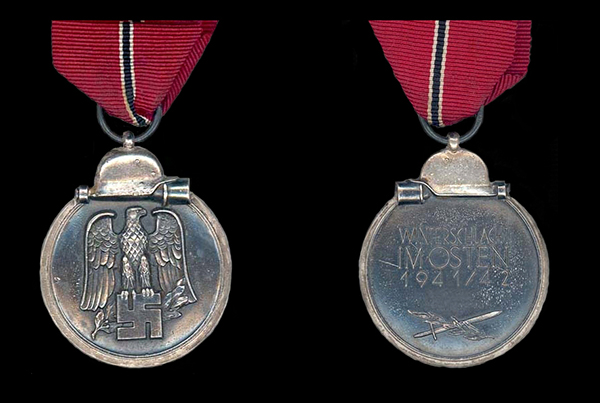 Eastern Front Medal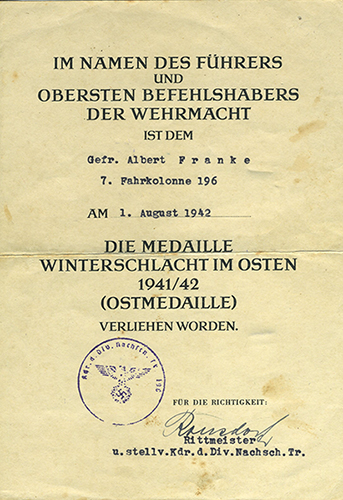 Award document to the Eastern Front Medal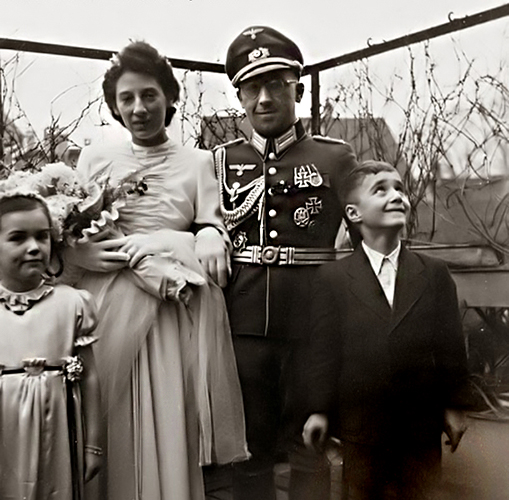 Eastern Front Medal in wear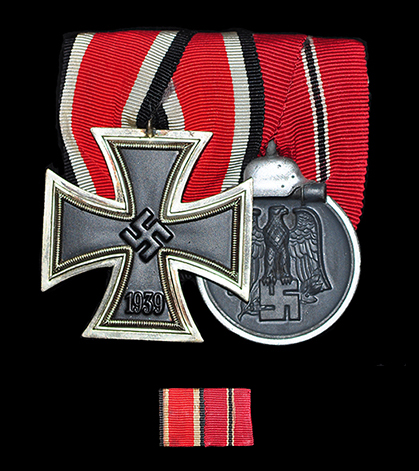 Parade bar with Iron Cross 2nd class and Eastern Front Medal with corresponding ribbon bar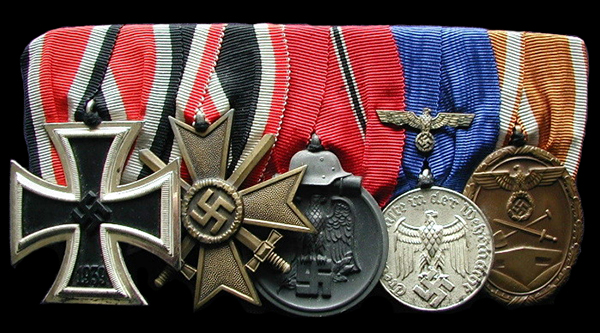 Combat veteran's parade bar with Iron Cross 2nd class, KVK with swords, Eastern Front Medal, 4 year service medal and West Wall Medal