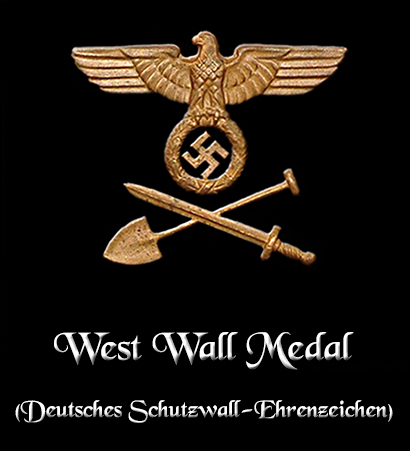 The original Siegfried Line (Siegfriedstellung) was a line of defensive forts and tank defenses built by Germany as a section of the "Hindenburg Line" 1916-1917 in northern France during World War I. In English, "Siegfried line" more commonly refers to the similar World War II defensive line, built during the 1930s, opposite the French Maginot Line, which served a corresponding purpose. The Germans themselves called this the "Westwall", but the Allies renamed it after the World War I line.
The Siegfried Line was a defence system stretching more than 630 km with more than 18,000 bunkers, tunnels and tank traps. It went from Kleve on the border with the Netherlands, along the western border of the old German Empire as far as the town of Weil am Rhein on the border to Switzerland. More with Nazi propaganda in mind than for any strategic reason, Adolf Hitler planned the line from 1936 and had it built between 1938 and 1940.
The origin of the name "West Wall" is unknown, but is likely from popular use from the end of 1938. Nazi propaganda did not initially use the term, but the name was well known from the middle of 1939, as Hitler sent an "Order of the Day to the soldiers and the workers at the West Wall on 20th May 1939. The official name for the line until then had changed several times depending on the phase of construction.

Construction of the West Wall
Instituted on the 2nd August 1939, the "West Wall Medal" (Deutsches Schutzwall-Ehrenzeichen) was a military decoration given to those who designed and built the fortifications on Germany's western borders (known as the West Wall or, in English, the Siegfried Line) and to the troops who served there prior to May 1940. In 1944, as Germany was expecting the arrival of the allied invasion, it was again awarded to those who took part in the fortification of the western borders.
In all 622,064 medals were awarded until the end of the war.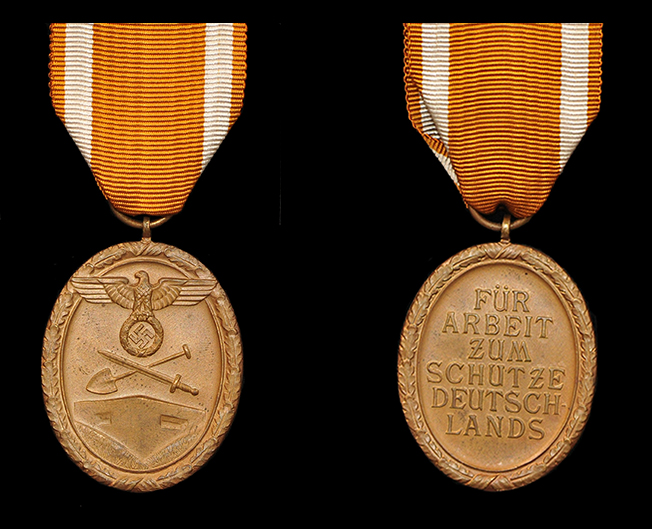 West Wall Medal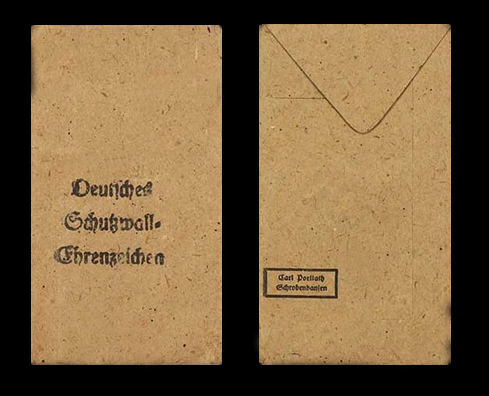 Typical packet for the West Wall Medal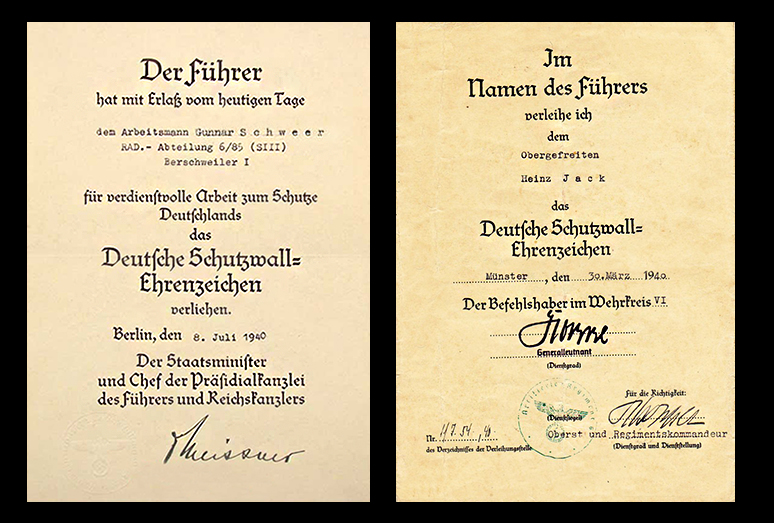 Documents to the West Wall Medal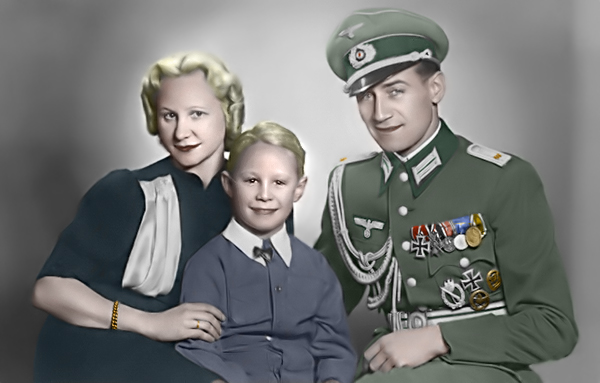 West Wall Medal in wear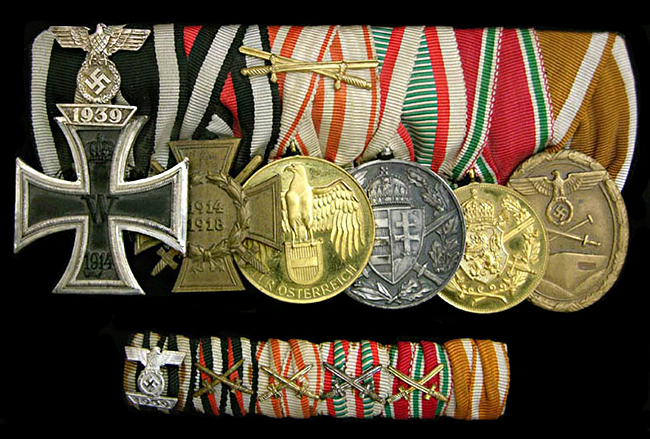 Parade Bar with corresponding ribbon bar showing the West Wall Medal

Political ribbon bar with West Wall ribbon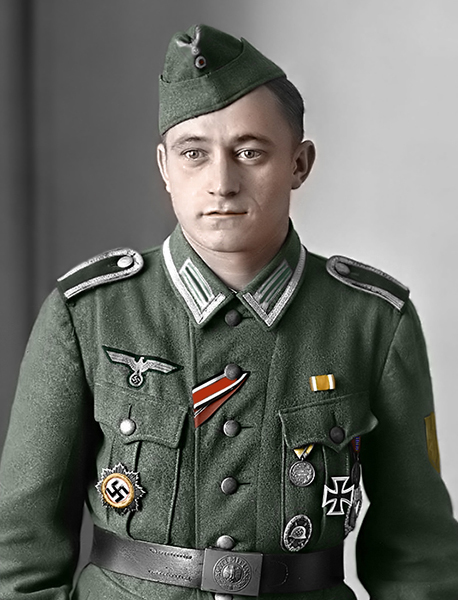 Ribbon bar for the West Wall medal in wear