Naval Blockade Runners Badge
(Abzeichen für Blockadebrecher)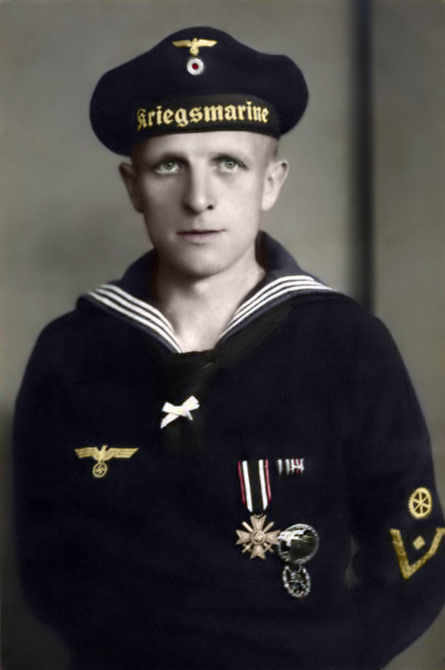 Designed by Otto Placzek, the Blockade Runner's Badge was instituted 1 st April 1941 by the order of the Reichsführer Adolf Hitler.
Criteria for the award was established a month later by Reichsverkehrsministers Dorpmüller.
Award Criteria
To bring the ship into a German or German held port after successfully running the enemy blockade.
To scuttle the ship to avoid capture.
For serving aboard a ship lost through enemy action, or to be wounded during the course of an action while at sea.
For displaying daring and courage in preventing the ship from falling into enemy hands.
Navy personnel were recommended for the award by senior officers, and approved by the order of the Commander-in-Chief of the Navy.
Method of wear
Navy personnel: Once awarded, the badge was worn on the lower left breast. Civilians: A half-sized miniature could be worn on the lapel.
The first award was rendered on the 1 st July 1941 to Hugo Olendorff.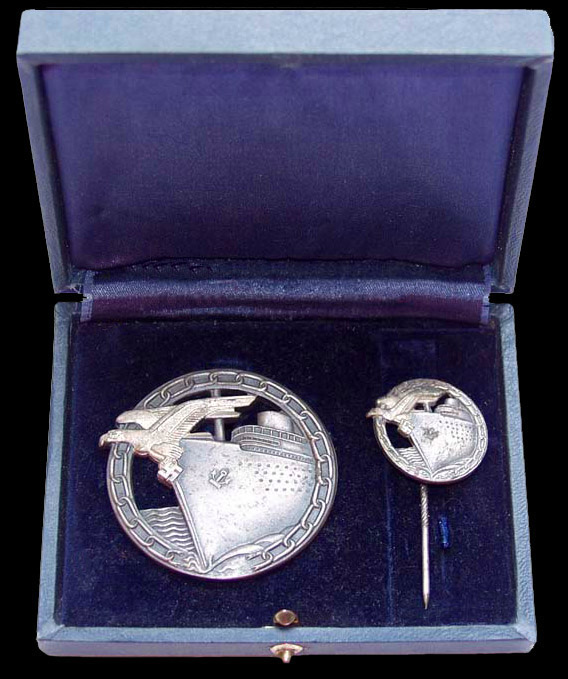 Naval Blockade Runners Badge Set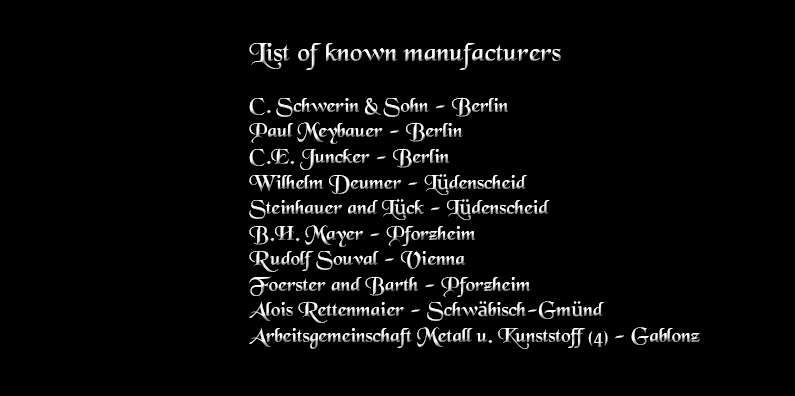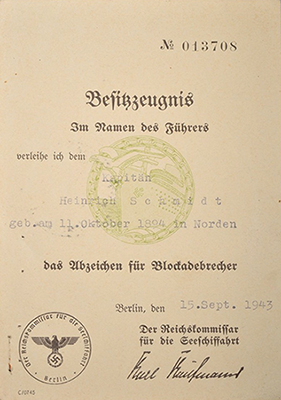 Document for theNaval Blockade Runners Badge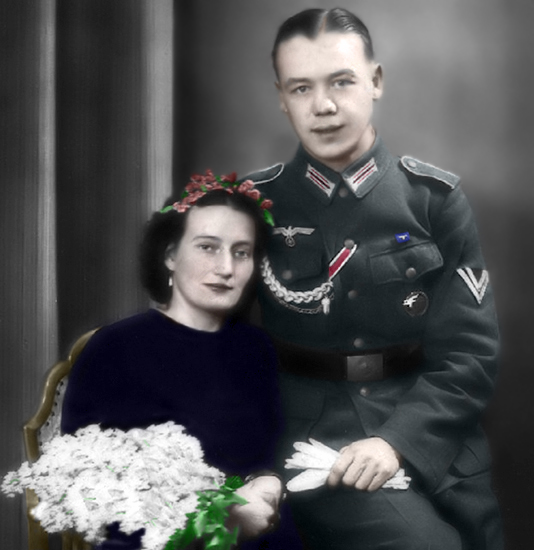 Blockade Runners badge in wear