The following maker marks are found on period Luftwaffe badges produced between 1935-1945
It should be noted that manufacturers also produced the same badges without any maker marks- therefore, unmarked badges should not be dismissed as originals purely because they are devoid of any marks.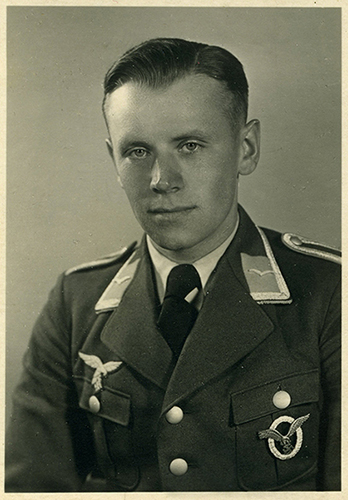 F.W Assmann & Söhne - Lüdenscheid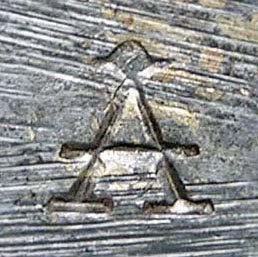 1936-1938

Double (A + DRGM) marks used on all badges made in aluminium. 1936-1938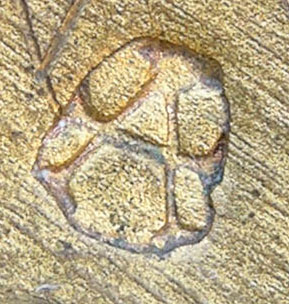 1938 variant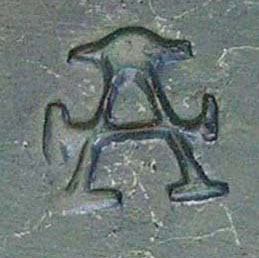 1938-1945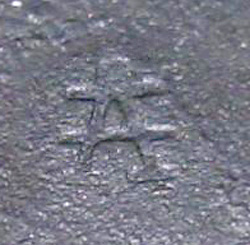 1940-1945
This raised mark is from a Flak Badge.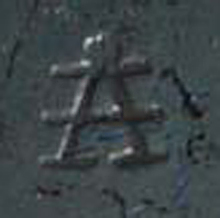 (Observer badges, in both buntmetal and zinc, can also be found with a similar raised mark,
most likely due to a replacement of the reverse die)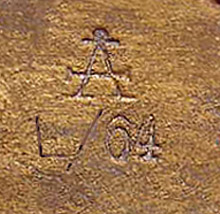 1944/45
Pilot/Paratrooper/Flak Badges

B&NL
(Berg & Nolte - Lüdenscheid)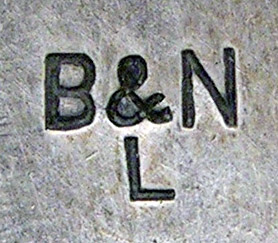 Gustav Brehmer - Markneukirchen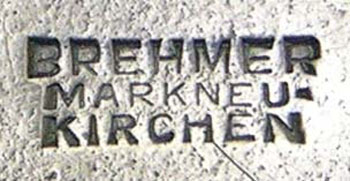 Full Marking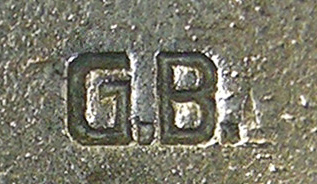 Initials only

BSW
(Brüder Schneider AG - Wien)

Full Marking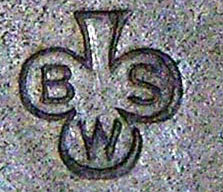 Clover Leaf

Wilhelm Deumer - Lüdenscheid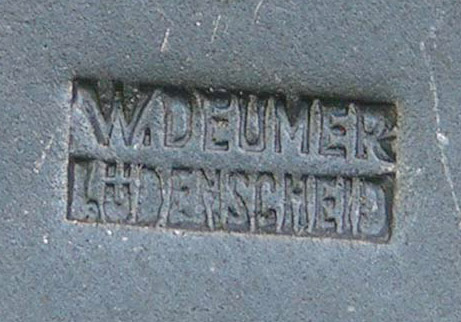 1938-1945

F&BL
(Funcke & Brueninghaus - Lüdenscheid)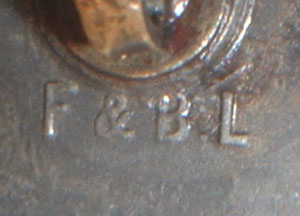 GWL
(Gebrüder Wegerhoff Lüdenscheid)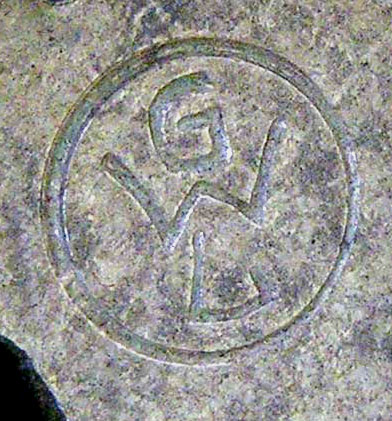 With die stamp flaw at the 8 o' clock position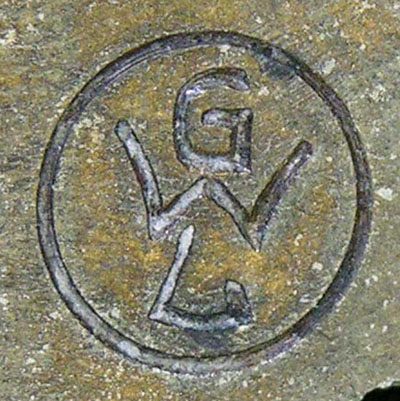 Without die stamp flaw

JMME & Söhn - Berlin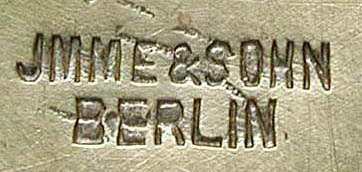 Full Marking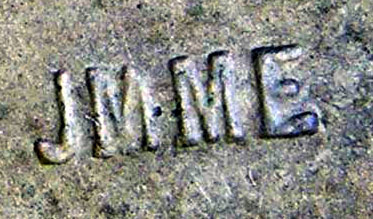 Initials only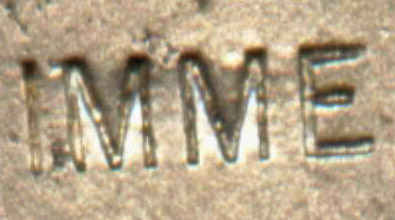 Alternative Initials

C.E Juncker - Berlin SW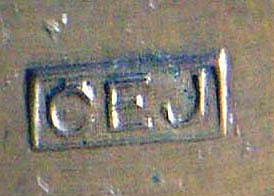 Early 'Juncker' Mark 1935-1936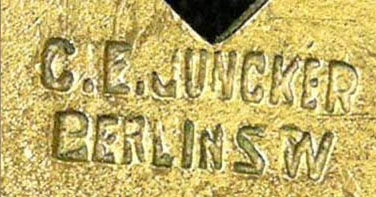 1936-1944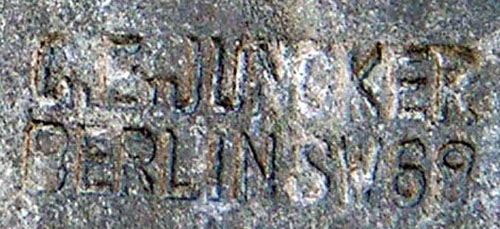 Berlin SW 68 Mark - 1943/44

OM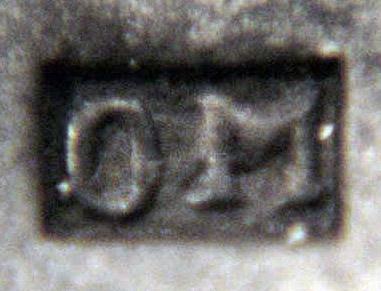 G.H. Osang - Dresden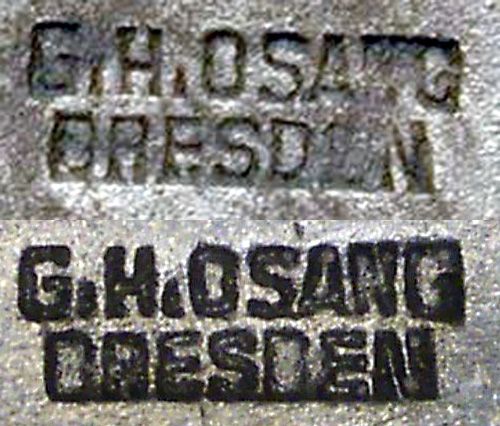 Paul Meybauer - Berlin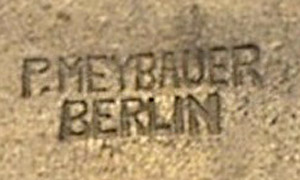 Full Marking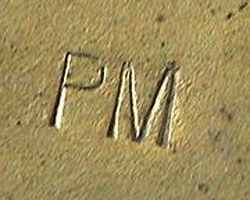 Initials only

M.U.K 5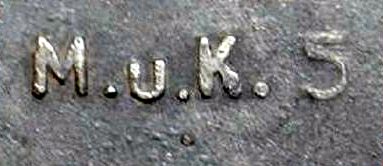 Richard Simm & Söhne - Gablonz


Rudolf Karneth & Söhne - Gablonz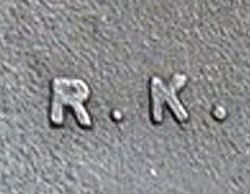 E. Ferdinand Wiedmann - Frankfurt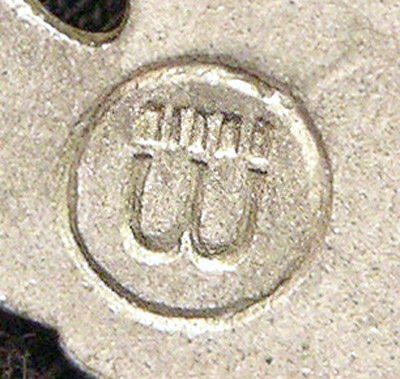 Wilhelm Hobacher - Wien