E-Boat War Badge
(Schnellboot Kriegsabzeichen)
There were two versions on the "E-Boat War Badge" produced between 1941 - 1945.
The 1st pattern was designed by Wilhelm Ernst Peekhaus and isnstituted on the 30 May 1941. The 2nd pattern, also designed by Peekhaus, was approved in January 1943.
Criteria for the award was as follows:
12 sorties against enemy vessels or installations.
A mission of distinction.
Outstanding leadership.
Wounded in action
As well as the standard badge, a number of 1st pattern badges were awarded with the addition of diamonds set into the arms of the swastika.
The recipients of the "Schnellboot-Kriegsabzeichen mit Brillanten" were commanders of E-Boats who held the Knight's Cross with Oakleaves and who had performed with distinction in combat.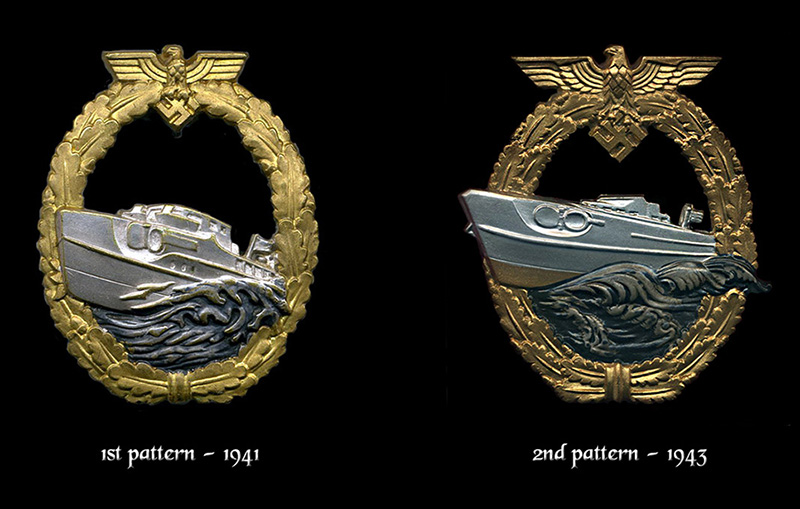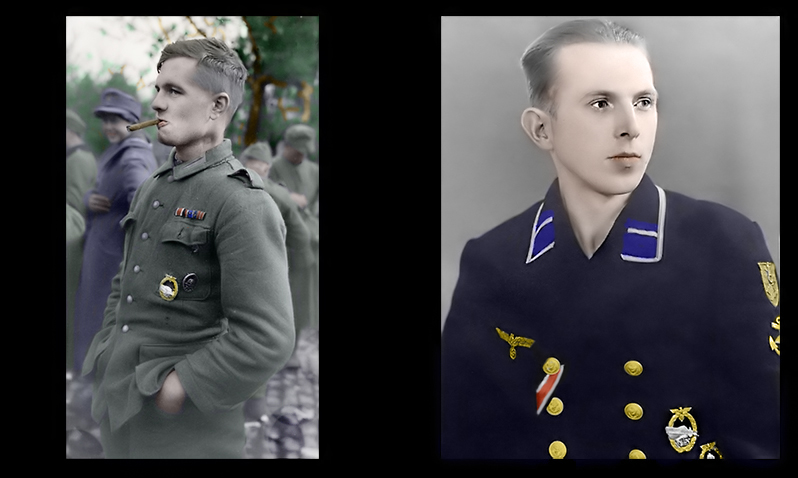 left: 1st pattern E-Boat badge - right: 2nd pattern E-Boat badge, in wear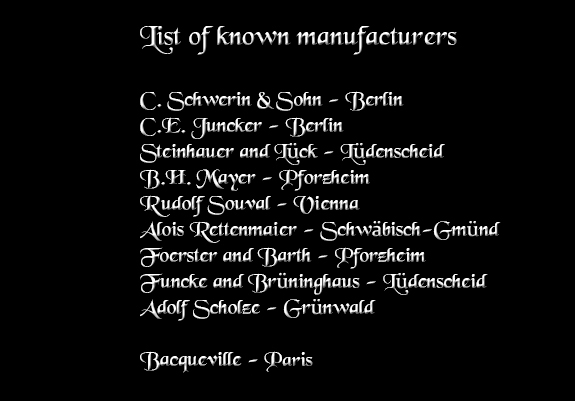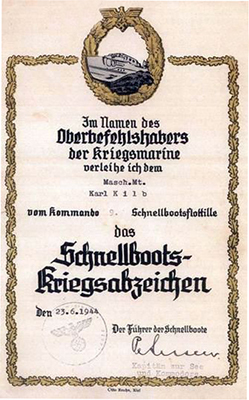 Document for the E-Boat Badge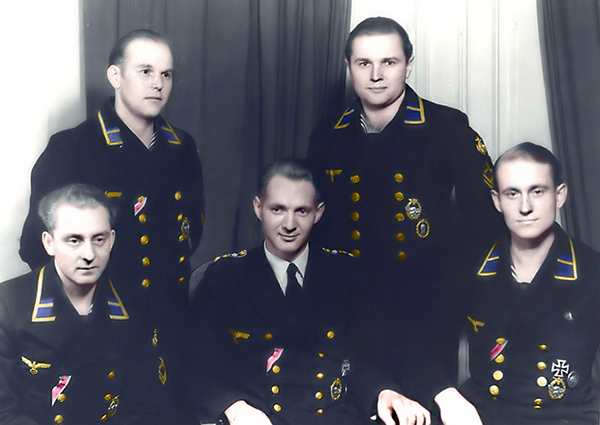 Schnellboot Crew